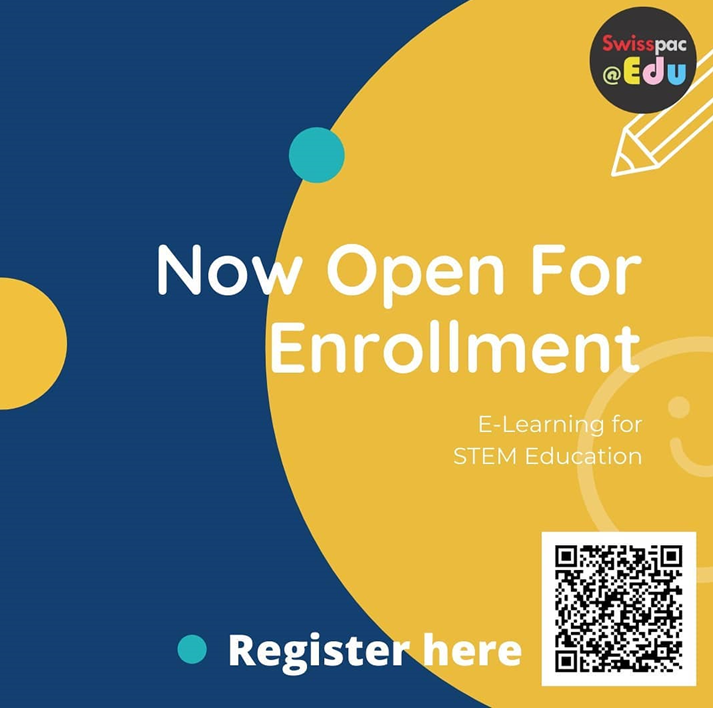 【STEM Coding Class New Enrollment Year 2021】 We are having e-Learning STEM Class since the beginning of MCO in 2020. Many students from age 7 to 18 had benefited from our online program last year. This year, we resume our STEM class thru online as well. Don't miss out the chance to learn new things …. Read More
Follow our page for more info!
There's always a strong character at the back of a successful education system! We believe, in one day, Swisspac@Edu could be the leader for STEM Education in Penang! Not by words, but thru actions and the results of our successful students! Our goal is to generate more local engineers who are competent innovators for the …. Read More
Wish to start learning coding? micro:Maqueen is one of the best toolkit for you to start with your coding journey! Get Maqueen from us and teach you how to code it step by step!
Follow our facebook page for more course info and content!
👩‍💻 青少年线上编程 👨‍💻 是时候开启全新的学习方式 踏入大环境的新改变 廿一世纪必修之课! 千五名学生已参加过的网上课程 停课不停学! 名额有限 马上报名! bit.ly/SwisspacEduReg